As a modern dining table is the main piece of any dining room, we've listed 10 amazing mid-century pieces for you to get inspired!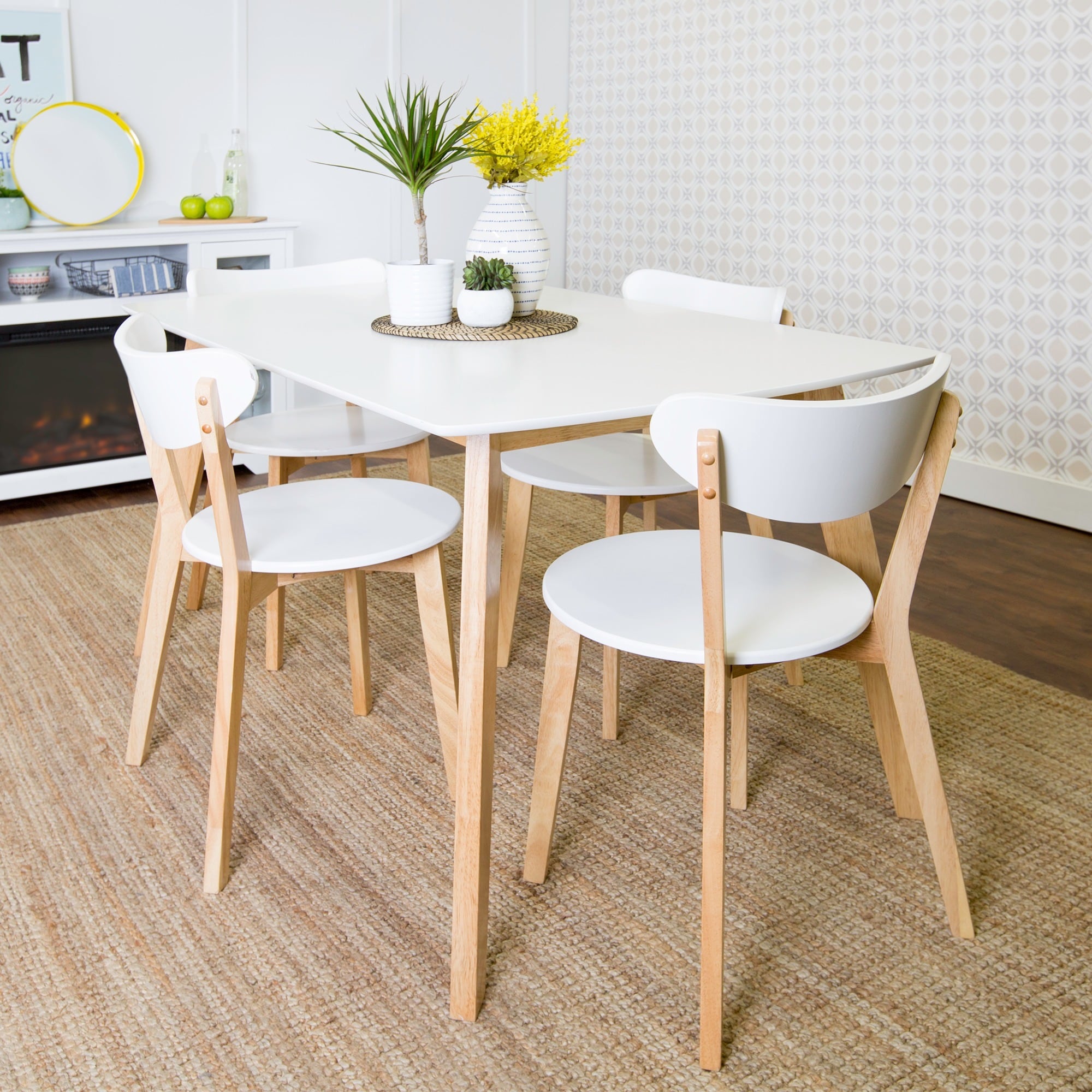 With the goal of bringing a retro flair into your dining area, this table's beautifully painted white finish is accentuated by natural solid wood legs, making this modern dining table the perfect addition in your home. The neutral color palette makes this table an easy fit with your home décor while the unique design adds a vintage vibe.
Take a look at this dazzling mid-century modern dining table with an amazing matching room design.
Bring the beauty of beveled edges, shapely solid wood legs and mid-century design to the dining room with this expandable modern dining table. Expandable to fit the whole family, it comfortably seats up to eight or ten.
This modern dining table is simple and functional in design. A salute to clean and contemporary style, this piece celebrates the beauty of unadorned salvaged Russian oak. Free of ornamentation, its straight panel legs fit smoothly into the notched tabletop.
Oval shapes in a dining area design can sometimes help smaller spaces flow more easily since no one will need to navigate a square corner.
See also: 10 Rustic Dining Tables That Can Fit a Luxurious Modern Design
Readily available in traditional and modern designs is an oval dining table. Shown here is an iconic modern oval dining table with a cast aluminum pedestal base and walnut veneer top.
In this dining design, wainscotting and herringbone floors are juxtaposed with a clean-lined marble and clear-lacquered raw steel table. The white linen drum pendant lights, lined in a brass color, add drama to the room.
Simple yet elegant, the tulip table brings any room together. Stylish, understated and timeless, this modern dining table seems like a natural in every home it adorns.
This indigo creek black round pedestal dining room table sets the perfect tone for a cozy family reunion!
This round dining table will nurture your inner perfectionist with its equal focus on angles. The angled legs of this solid mid-century dining table balance beautifully against the beveled circular tabletop.
Which one of these amazing mid-century styled tables was your favorite?
Let us know!
You may also like: Classic Mid-Century Dining Chairs for your Dining Room